Nowadays, We lead a busy life. We do not have enough time to prepare our meals. Food delivery services make our lives a little bit easier. When we are busy, we can purchase food from restaurants by using the food delivery service.  
Most food delivery services provide good food instantly. Most of the time, Food delivery apps use a credit card to purchase any food. Some restaurant has online payment method, Apple Pay, Google Pay, and Android Pay. 
However, there are some food delivery services that accept Cash as a payment method. There are restaurants and fast food places that also take cash for delivery. 
Here we shared the most popular food delivery apps that take cash payment. So let's get started… 
Food Delivery Service  Apps That Accept  Cash in 2023.
Many of us don't like to share our information such as bank account or credit card information. Or they don't have accessible cards right now. For this reason, They want to purchase food by paying cash.
There are few food delivery services that offer cash-on-delivery services.  We shared the most popular food delivery service that accepts cash.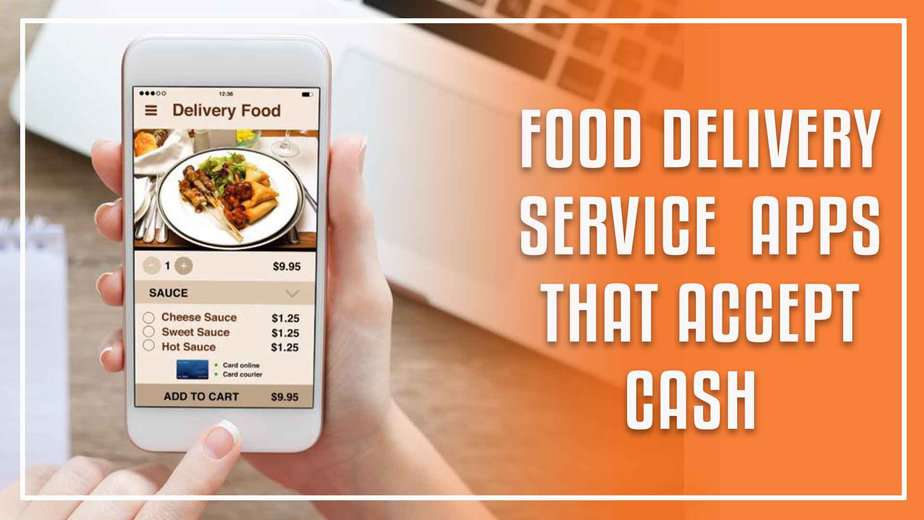 Grubhub Food Delivery Service: 
Grubhub is one of the most popular food delivery service corporations. Grubhub food delivery app offers customers cash on delivery.  Customers can purchase any kind of food with cash on delivery. GrubHub added over thousand restaurants that offer online food for consumers. 
However, you can purchase food by using the app in a cash payment. They continue to support the payment method for their customers' ease and convenience.  Grubhub also accepts Apple Pay, Android Pay, PayPal, credit cards, eGift, or good old-fashioned cash.   
The app is more popular for cash payments. Cash payment is available via their app and direct website. In addition, their app is used by a large number of users. If you're only carrying cash and you want to receive quality food at your doorstep it could be the most effective option.
How to Pay Cash on GrubHub
One thing to keep in mind,  you'll need to verify that the restaurant that you're ordering from allows cash payment. It's not a requirement for every restaurant therefore, you must check before you decide if your order will qualify to be paid in cash.
Then, log in to your GrubHub application  and follow the steps to complete the process:
Search for restaurants based on your preference for food or you're the zip code
When you have found the restaurant that you would like to place an order at, simply add everything you want to order to your cart
Go through the check-out screen, and fill in your personal details.
Then, at the lower right of the screen, you will find the "pay using cash" option.
Choose this option and continue with your payment
Remember that if you don't find this option on the checkout screen, that means that the establishment you're ordering from doesn't have cash payment options available to customers.
In this instance, it's either pay in a different way or select the new restaurant you want to order from.
What is Grubhub Delivery Service
Grubhub is one of the largest food delivery service corporations in the world. It serves its service in over 900 countries. You can have your food delivered directly at your convenience at home.  Because they have a huge list of food and restaurant chains on their website. 
The app is the top food delivery app that accepts cash transactions. Although they promote contactless delivery to their customers, however, cash transactions are acceptable. But, you do have the option of paying for food purchases using traditional payment methods like an account at your bank, bank account, Apply Pay, Google Pay, or debit or credit card.
Uber Eats Food Delivery Service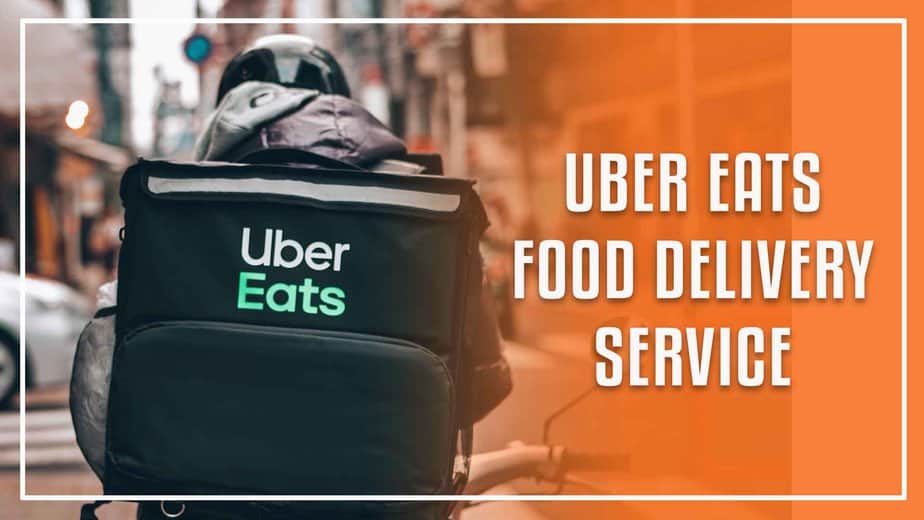 Uber East is another big food delivery service platform that accepts cash. The platform offers its customers to purchase food with cash along with online payment.  It has a massive number of restaurants that accept cash. So you can purchase any food by using the cash on delivery service.  
Few things you have to keep in mind before closing your food order via cash on delivery through Uber East. When delivery drivers accept orders from restaurants, you can't cancel your order. Additionally, Some area cash on delivery is available if the delivery driver accepts the order.
Cash on delivery payment process At Uber Eats  
Open the Uber East mobile app on your phone. 
Log in to your account and select your location. 
Then you will able to choose your restaurant. 
When you select a restaurant, you will see its menu. 
Browse their menu and add food o your order. 
Then select the payment method as cash.
Now place your order.  
About Uber East Food Delivery. 
Uber Eats provides a good alternative to cash on delivery. They have a broad selection of food items for takeaway on their website so you'll be able to pick from them.
As with all delivery companies, they strive to provide excellent service to their clients. Every delivery driver will ensure that you receive your food at your doorstep while it's fresh and hot.
Typically, you can deposit your cash in a safe area, and the Uber Eats driver picks it up when they deliver your order. You can also give specific instructions to your delivery driver and instruct them to put your food items in a specific place.
Seamless Food Delivery Service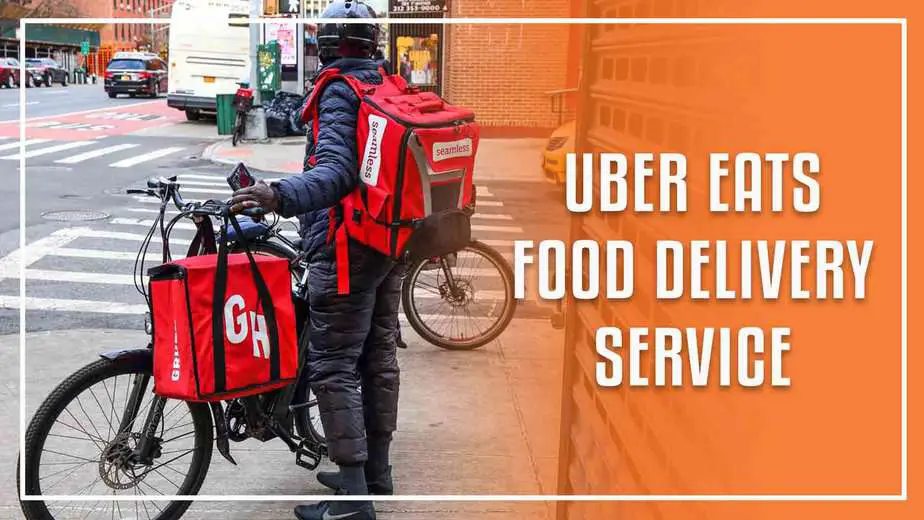 Seamless is a food delivery services platform that is an alternative to Grubhu and Uber East. They don't provide service worldwide. Seamless provides service to New York City and the neighboring area. The delivery service provides a cash-on-delivery service. 
So, If you are lived in New York City, you can take this service. Today, Seamless now available in major states across the United States. The platform also accepts other payment methods like Apple Pay, Credit cards, Gift cards,s, etc. 
About Seamless Food Delivery Service: 
Seamless provides in-app ordering as well as desktop orders, dependent on the access you have. Whatever device you're using, Seamless makes ordering your favorite food easy. Begin by entering the address of your delivery.
Seamless provides a variety of cuisines, such as Italian, Chinese, American, and more. The service lets you browse the restaurants that are offering online ordering within your region and close to the address you have selected.
You can also look up food categories to find out what you're looking for. Other options for searching include the ability to filter by prices, star ratings as well as the time required for delivery (or the amount of time you're willing to sit for).
Every restaurant and food listing lists the actual delivery time, the ratings, and other information before you click, which allows you to quickly make your decision. If the restaurant is required to charge the minimum amount of order or delivery charge it is included to be easily scanned on the order page of the restaurant.
If you spot the food item you'd like to purchase you want to purchase, add it to your shopping cart. Once your cart is full you can check out via your desktop or the app Then pick it up and wait until your order is delivered.
Delivery.com 

Delivery.com is one of the best food delivery service platforms that offer cash-on-delivery. The platform is available in most countries. So, you can take this offer. Delivery.com also takes other payment methods such as Apple Pay, Google Pay, and Credit cards. 
As with all delivery apps available, They prefer secure payment options like electronic transactions and e-wallet payment. But they are aware of the importance of cash transactions and are able to include it as one of the primary payment options.
About Delivery.com 
Similar to other applications, Delivery.com offers tons of options for food delivery. However, the site is more well-known for fulfilling orders that include non-regular drinks such as alcoholic drinks as well as other products. But, the customer must first comply with their age-restricted policy as well as go through the community guidelines.
They also provide services other than food delivery. One example is their laundry delivery service. You can put in an order to pick up your laundry, or request the staff member to deliver it at the local laundry store you prefer.
Delivery.com can be a lifesaver for the majority of people, particularly those who are overwhelmed by their busy schedules. Some think that their platform is the whole package due to their additional effort and the services they provide.
DoorDash Food Delivery Service

DoorDash is an Online food-ordering company that offers cash on delivery. Most people don't know the platform accepts cash by delivering food. 
Sometimes DoorDash offers free delivery for their first customers. It also offers free food delivery at different events.  So you can take this service. 
DoorDash accepts various payment methods for customers' convenience. If you do not want to share your bank account information, you can order food with cash by using DoorDash App. 
DoorDash has a huge list of restaurants that you can choose from and place orders.   
About DoorDash
Customers are always looking to save a few dollars on food delivery which is one of the advantages of DoorDash. It offers a variety of discounts and deals that are competitive with participating food chains. This means that you may enjoy reduced service fees. There are also special deals that include delivery for free in the majority of cases.
Why Cash on Delivery Is Not Available for Everyone  
Most Food delivery companies follow the same basic arrangement. Although some might offer a different ordering procedure, however, all have the same purpose: local food delivery right to your doorstep.
The majority of food delivery services accept debit and credit cards as payment methods. However, an online food delivery company that accepts cash payment isn't typical. Cash payments could be an appealing alternative for delivery drivers however before a food delivery service accepts cash there are a few factors to take into consideration.
The majority of delivery companies won't accept cash, most restaurants don't accept cash for delivery orders. Additionally, this method of payment is more time-consuming to take into consideration. Additionally, the delivery driver could spend time processing cash payments, rather than accepting food orders from customers.
How Does Work Cash on Delivery service?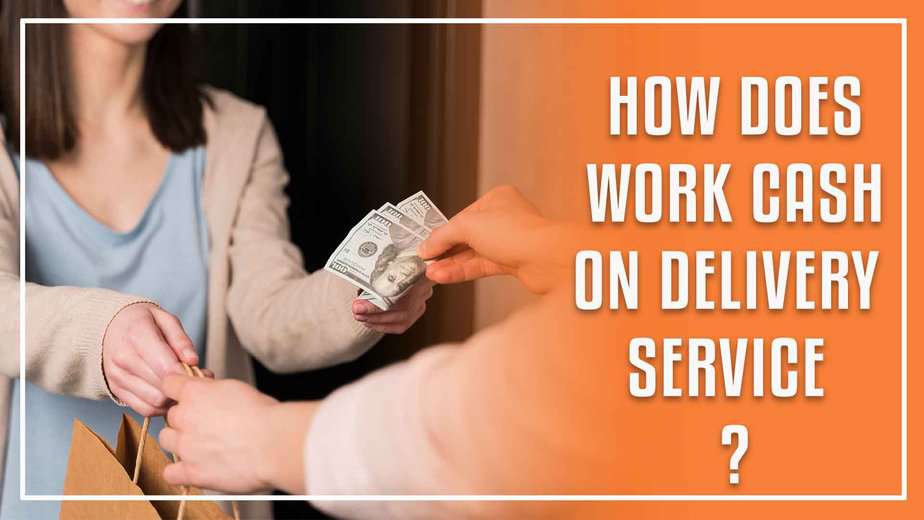 Like other grocery items delivered, food delivery service that accepts cash-on-delivery is the same way. Each time you're expecting changes, your driver will hand it over to you. You can also give them extra tips. 
There are certain things that you need to know when food delivery services accept cash.
The first one is: your delivery man must be responsible for securing your food order.
The second one is: When you pay your driver, you have to make sure that your driver reaches your payment in the right restaurant. The restaurant also takes the same risk when you choose the payment option. 
They'll need to ensure that the delivery person is reliable and trustworthy and capable of carrying cash and taking care of the order.
Cash on Delivery Tips and Tricks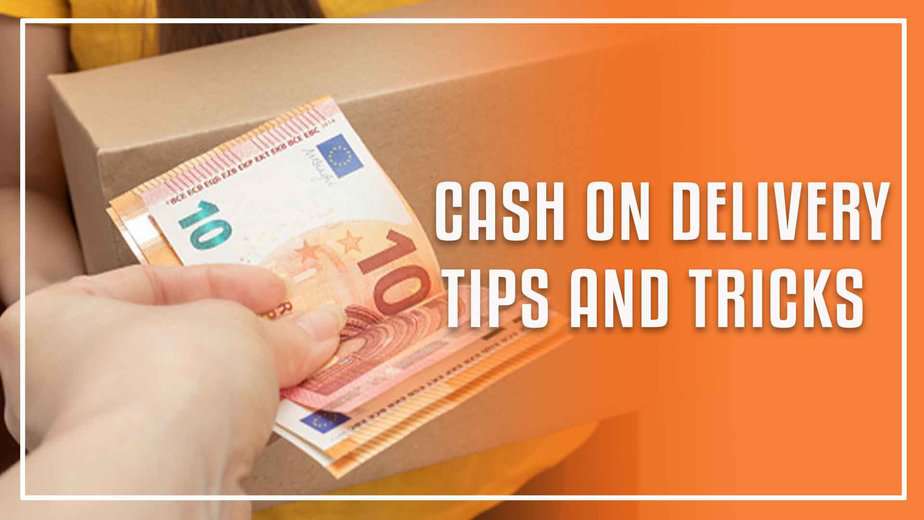 Most food lovers, love to order food through their favorite food Service app. The process may be a bit complicated and also not available in all areas. We shared a few tips and tricks that may help you to pay for cash in food deliveries. 
Make a small bill. 
If you place an order with cash only in your wallet, be sure that you are paying the correct amount. It is also advised to not pay for restaurant takeaway food with large denomination bills in cash-on-delivery.
Let's say that your purchase is $12 and you've got 100 dollars in your wallet. Don't be a slave to make large payments for smaller orders. There's a possibility that your delivery driver may not be able to offer you the correct change.
Give Some tips to your driver. 
A delivery man carries your food carefully to keep fresh and hot. So it is essential to reward with tips. Because we know that delivering food is not as easy as we think. 
Conclusion: Delivery Places That Take Cash
Most food server companies offer cash on delivery for their customers. You can use Grubhub, Uber Eats, Seamless, Delivery.com, and  DoorDash food delivery apps those are accepted cash. There are few restaurants that also accept cash. In this case, you can use any kind of food delivery service company's app. So you can order your food with cash by using several ways. We hope that the guide will be helpful for every reader.