If you've ever had your DoorDash order canceled, you know how frustrating it can be. Why did DoorDash cancel my order? There could be a few reasons. Maybe the restaurant was out of your desired food item, or there was no driver to pick up your order. Whatever the reason, I am here to help shed some light on the matter.
Why Did DoorDash Cancel My Order in 2022?
DoorDash doesn't usually cancel orders. It is customer and DoorDasher cancel order. DoorDash is very serious about its customers' safety. However, sometimes unfortunate reasons force DoorDash to cancel orders.
Here are some reasons behind DoorDash order cancelation;
⦁ If the restaurant stops operating
⦁ The restaurant is not taking takeout orders anymore
⦁ Your ordered item is no longer available
⦁ No DoorDasher is willing to ship your orders
If DoorDash cancels your order automatically, it will give back your money so that you can order again.
To know further about DoorDash order cancelation, don't stop here.
If DoorDash Cancels My Order, Can I Get Full Refund?
If DoorDash cancels the order, you will get a full refund in some cases.
If the order is not prepared by the restaurant and picked up by the DoorDasher, you will get a full refund. If the restaurant confirms and prepares the order and DoorDasher didn't pick the order, you will get back the shipping charge and tip.   
You won't experience DoorDash canceling orders frequently. However, if DoorDash cancels orders for unfortunate reasons, it will refund.
What Happens When DoorDash Cancels Your Order?
When DoorDash cancels your order, it will refund your money. DoorDash offers account credit or sends the money back to your bank account.
You can use account credit to order food again. You can use account credit instantly. On the other hand, refund money will be added to your bank account within five to seven days. Then you can use the refund money from the bank account using your credit card.
How Long Does It Take For DoorDash To Refund?
Usually, DoorDash refunds immediately. However, refund money takes five to seven days to reach your bank account. You can use the refund amount immediately if you take the refund amount as account credits.
You can check your refund status through email confirmation(where you can see the refund amount, receipt, and date). Moreover, you can check the refund status from the DoorDash app by navigating the "Orders" tab and "Orders history."
If your refund takes more than seven days, contact DoorDash support.
How To Get Money Back From DoorDash?
If you are dissatisfied with your DoorDash order, you can request a refund. DoorDash refund in some cases.
To get back your money from DoorDash, you need to navigate the 'Orders tab' and select the order you want to request the refund. After that, select the 'Help' tab and again select what was wrong with the order. Then, include relevant details under the 'Details' section and submit the report.
DoorDash refund in several circumstances for example;
⦁ If the order arrives late
⦁ The order never arrived
⦁ You received someone's order
⦁ Missing food items
⦁ Food's poor quality
So, before requesting your refund, read the terms and conditions of DoorDash refunding.
How To Cancel A DoorDash Order?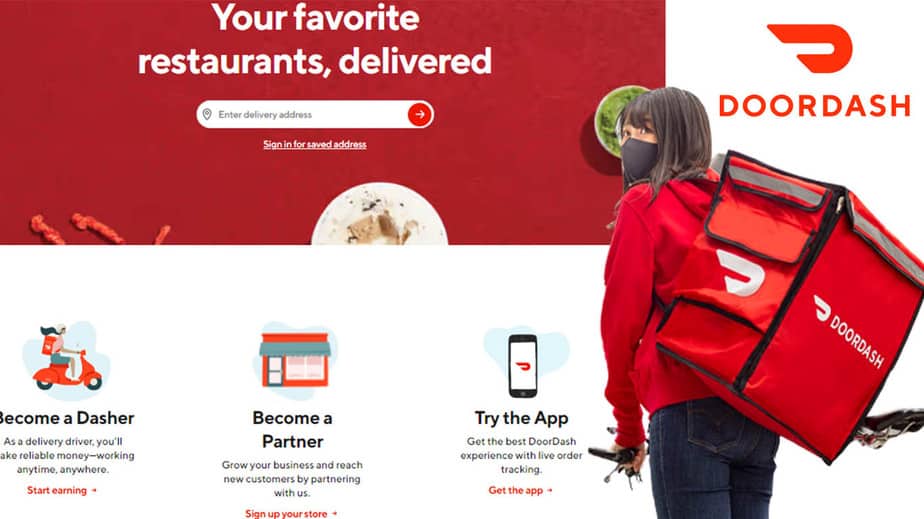 If you order food from DoorDash and suddenly want to cancel the order, you can do that.
Canceling a DoorDash order is simple and easy. Open the DoorDash app, then navigate the 'Order' option to cancel the order. Now, click on it, and you will see the order that is progressing at first. Tap on the order, and the 'Get help' button will appear.
Tap on the 'Get help' button, and an option will appear 'Can I cancel my order?'. Click on the cancel my order option. Finally, you have canceled your order.
What happens if the DoorDash driver cancels your order?
If the driver cancels your order, you will be notified and given the option to choose a new driver. If you do not want to choose a new driver, you can cancel your order and receive a refund.
If DoorDash canceled my order, but I was still charged, what should I do?
If you ordered food through DoorDash and the order was canceled, but you were still charged, you should contact DoorDash customer service. They should be able to refund the charge.
It would be best to wait for some time to receive the refund as it may take some time. It could take a maximum of seven days to reach your bank account. So, don't worry about your refund money and be patient.
What are the reasons behind DoorDashers orders cancelation?
If no DoorDasher is not picking up your order, several reasons could be behind it. For example, the restaurant might be too far from your home, or you didn't offer an attractive tip.
For this reason, DoorDasher won't deliver a small order as they won't make enough money compared to the time and effort required to deliver the order.
What if no DoorDasher is interested in picking up my order?
If no dasher is interested in picking up your order, it means that the delivery demand in your area is high, and there are not enough dashers available to meet the demand, or the restaurant is too far from your home.
You can either wait a while for a dasher to become available or cancel your order. Moreover, you can offer an attractive tip. Learn more about – the DoorDash Deliver process, Use Gift Cards On DoorDash, How Far Does DoorDash Delivery keep on reading!
Conclusion: DoorDash Order Cancelled.
Generally, DoorDash doesn't cancel orders. However, it can cancel your order if the restaurant stops providing service, your ordered food item sold out, or the restaurant is not taking takeout orders. You shouldn't worry if this happens, as DoorDash will give you a refund automatically.