Introduction:
Apple Inc. is one of the big  American multinational technology companies and its headquarters in California. Apple was founded by Steve Jobs, Ronald Wayne, Steve Wozniak in 1976.
The company is known for innovative solutions for consumer electronics, computer software, and online service. Apple's software includes macOS, watchOS, tvSO, and iPadOS operating systems.
It is one of the big technology companies alongside Google, Amazon, Microsoft, and Facebook.
Apple has established itself as a quality company with its mission and vision statements. Since its inception in 1976, the company has growing day by day and it has a global leader in the technology industry.
These companies develop and sell Wozniak's Apple I personal computer, Although it was sold in 12 days. It published as an Apple computer in January 1977 and sales of computers including the Apple 11, grow quickly.
Apple went popularity and success in 1980. After a few years, Apple launched a new computer featuring innovative graphical user interfaces, For this, they received much praise.
Currently, Apple is seen as the single source of revolution in designs of personal computers among other software transformations companies. The vision statement of a company purpose to provided quality products and services for its customers.
Apple's mission and vision focus on products and leadership in product development.
| | |
| --- | --- |
| Name | Apple Inc |
| Founded | April 1, 1976; 44 years ago |
| Industry | Computer hardware, Computer software, Consumer electronics, Cloud computing, Media, Financial technology, digital distribution. |
| Founders |  Steve Jobs, Steve Wozniak, Ronald Wayne |
| Headquarter |  California, United States. |
| Area served | Worldwide |
| Current CEO | Tim Cook |
| Revenue | $260.174 billion (2019) |
| Net income |  $55.256 billion (2019) |
| Number of employees | 137,000 (2019) |
|   |   |
|   |   |
Mission Statement Of Apple 2021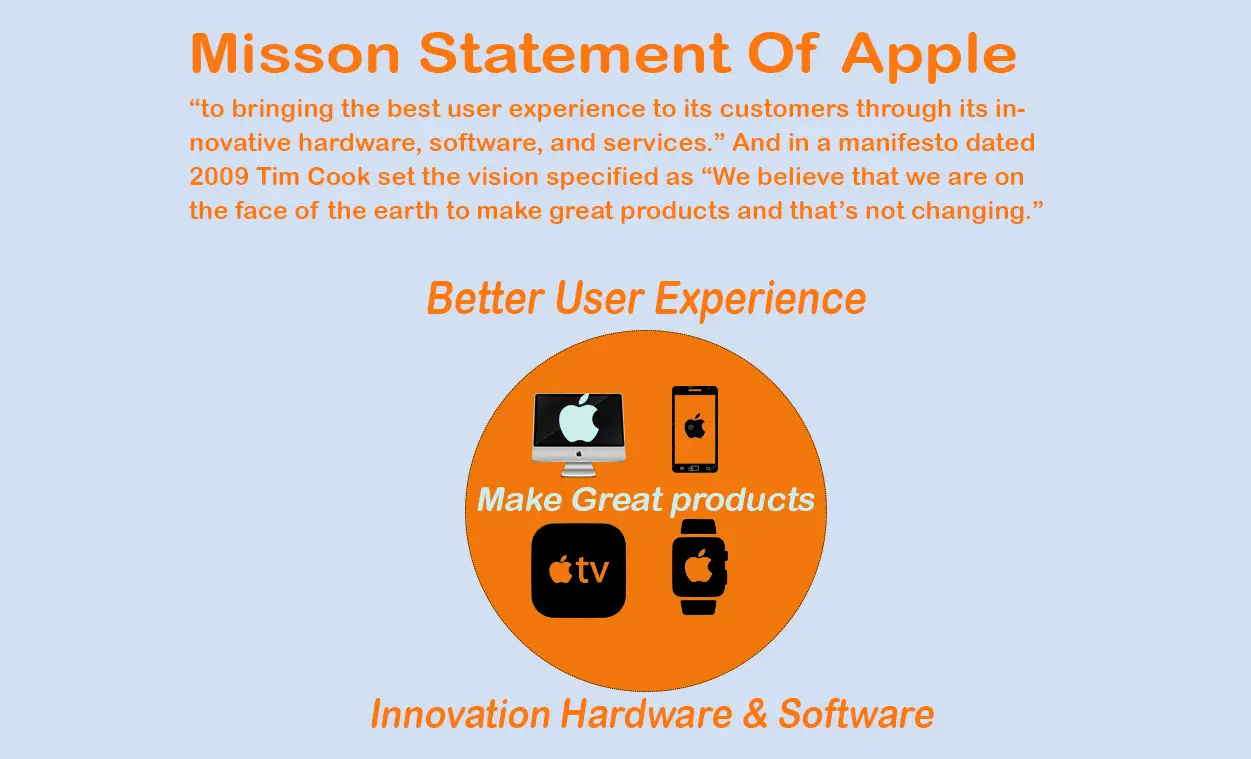 Apple's mission statement has changed over time. The company focus on the possibilities of what the business can do. Apple's  current mission statement is " to bring the best user experience to its customers through its innovative Computer hardware, Computer software, and services.
"Apple's mission statement also follows"The best personal computers in the world, along with iLife, OS X, Work, and professional software. Apple manages the digital music revolution with its iTunes and iPods online store."
Apple's Current CEO Time Cook included this apple mission statement in the 2019 annual report. Through their mission statement, Apple highlights the best service of clients. The statement also describes how to achieve it.
A  company exists can be noticed by a mission statement. Apple's mission statement adds its technology value. One important thing that Apple is well known to its fans and users for its product quality.
Apple makes great hardware and software and into both personal and professional computing. Overall Macs considered the best in the category of laptops
Next are Apple OS and other software that delivers quality performance. Ipad and iPhones are equally popular with users and fans.
iPhone specifically  Very popular with financially well-off people. Apple is using a more detailed mission statement to give better service to its user and focus on the product benefits.
The details in this statement are beautifully presented, The main idea behind the existence of Apple is revolutionary in the world of computing.
Apple points this out in its annual report for 2019.The main component of the apple mission statement Given below.
Best user experience
Innovative hardware
Innovative software and service
Best User experience: The component shows that apple's user can use their product easily. This element also the way the organic structure is designed.
Apple designs its products to be user-friendly so that users get good performance. The security features added to each product for users. Therefore, Apple user experience comes first and it gives power to design and designer.
Vision Statement Of Apple 2021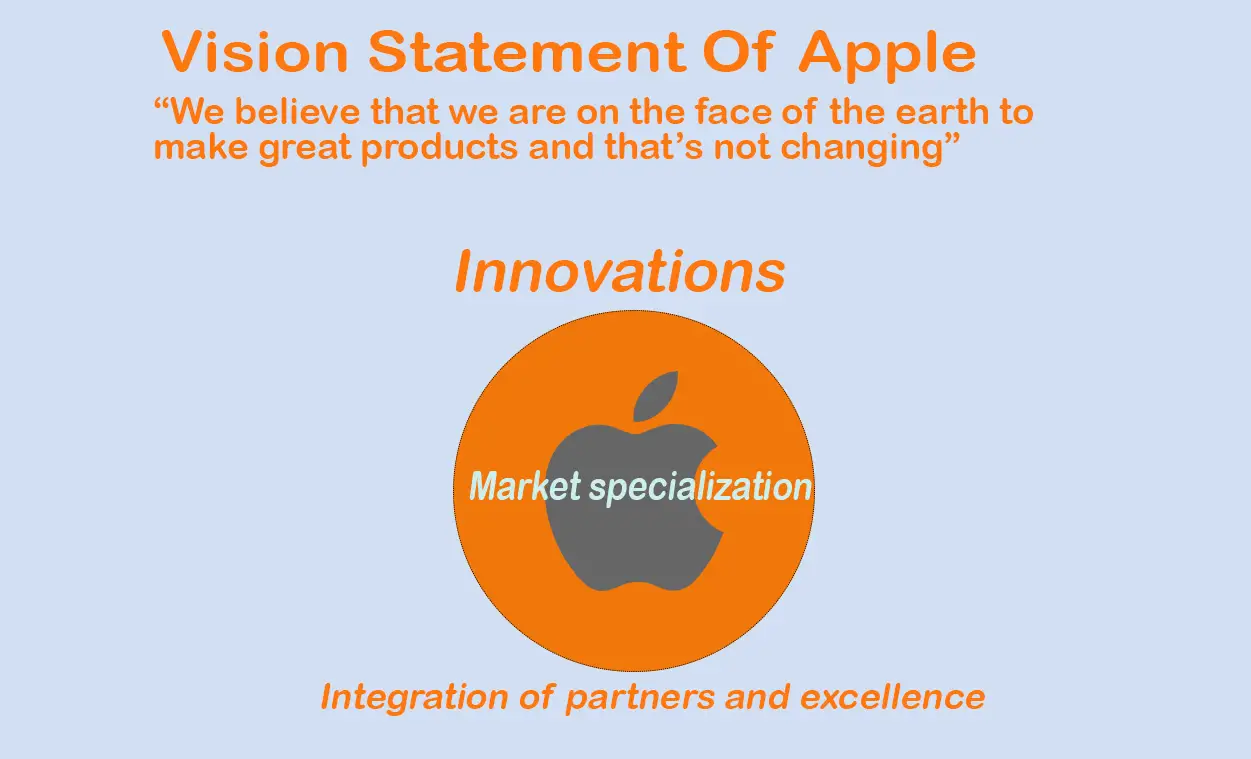 Apple's vision statement is "We believe that we are on the face of the earth to make great products and that's not changing" In this statement, the company highlights that they are always delivering quality products for its clients.
"We are constantly focusing on innovating" which means they are always developing the company.
"We believe in the simple, not the complex" in this statement, the company highlight that its product is user-friendly.
When apple owner steve jobs were on medical leave, Apple CEO Tim Cook set the stage for Apple long-from vision, That also set the mission the apple company had after the death of its legendary founder.
This vision set follows some key and core believes.
Making Best products
Excellence as the standard
Focusing on product innovation
Control the primary technologies
Focus on a few key projects
Create simplicity not complex
Apple had opened 506 stores in February 2019. Stores have opened in 25 countries. Apple has not limited itself to a geographical location it Going with worldwide service. The company wants to cross all continents and achieve a global presence.
Apple product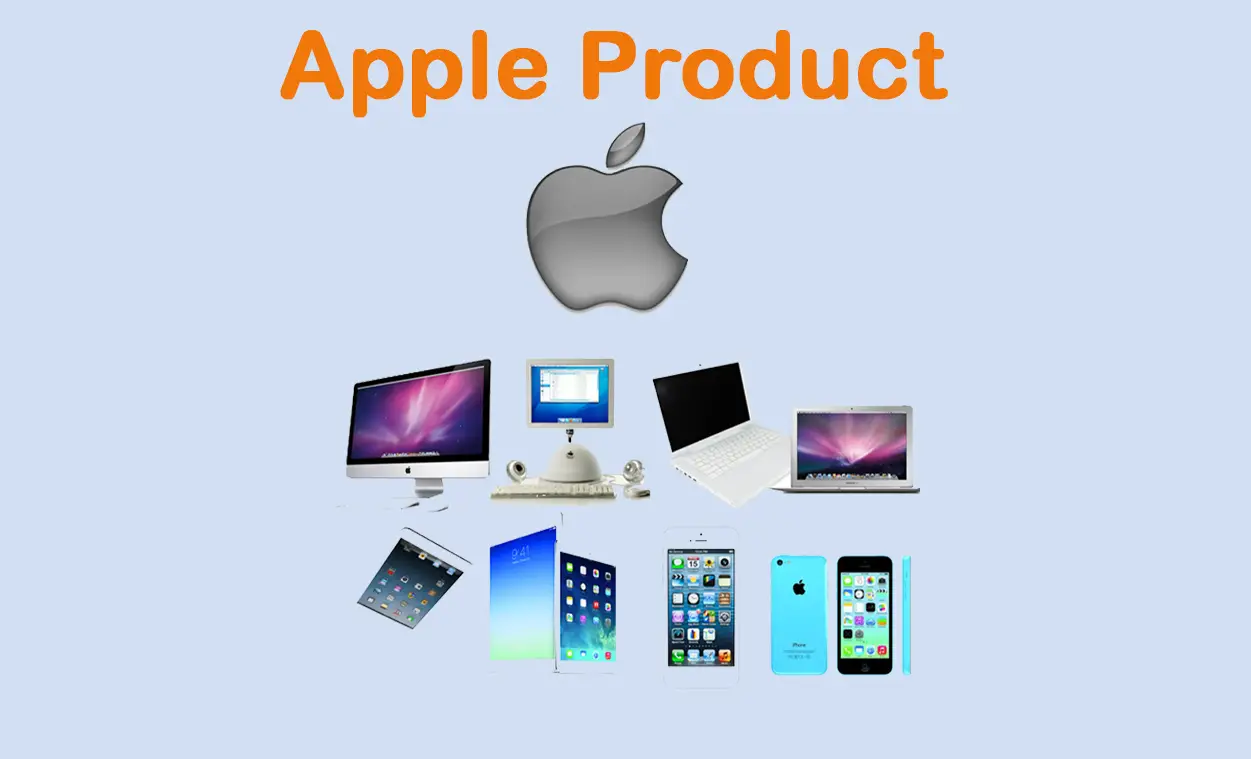 Macintosh
iPod
iPad
iPhone
Apple Watch
Software
Apple TV
HomePod
Electric vehicles
Macintosh: The Mac is a family of personal computers designed that sold by Apple Inc since 1984 (Mainly Mac since 1998)
Mack currently prosecution is iMac(1998), MacBook Pro(2005), Mack pro(2006), MackBook Air(2008)
iPod: Apple introduced the iPod digital music player in October 2001.390 million units have shipped in 2015.
iPad: Apple introduced its much-anticipated media tablet(iPad) in January 2010.It including e-books, photos, videos, video games, music, word processing documents, and also add  Safari for web browsing, as well as access to the App Store, iBookstore,iTunes Library,  Contacts, and Notes.
iPhone: The first generation of the iPhone ( 4GB $ 8GB)was released in June 2007. Apple announced a new second-generation iPhone SE On April 15, 2020.
Apple Watch: Apple CEO Time has announced the Apple.
watch(Smartwatch) in September 2014.
Apple watch series 3, Released 2016.
Apple watch series 3, Released 2017.
Apple watch series 4, Released 2018.
Apple watch series 5, Released 2019.
Apple TV: Apple first released "iTV" in 2007. ITV originally incorporated a 40 GB and 160 GB hard drive for storage. In March, 2019 Apple announced Apple TV+, (upcoming ).
HomePod: Apple's first smart speaker ( HomePod) was released in February  2018 and September 12, 2018, adding new features.
Software: Apple develops its own software ( operating system) to including macOS for Mac personal computers.
Electric vehicles: Apple wants to start producing an electric car (upcoming  2020 ) with autonomous driving.
Apple values: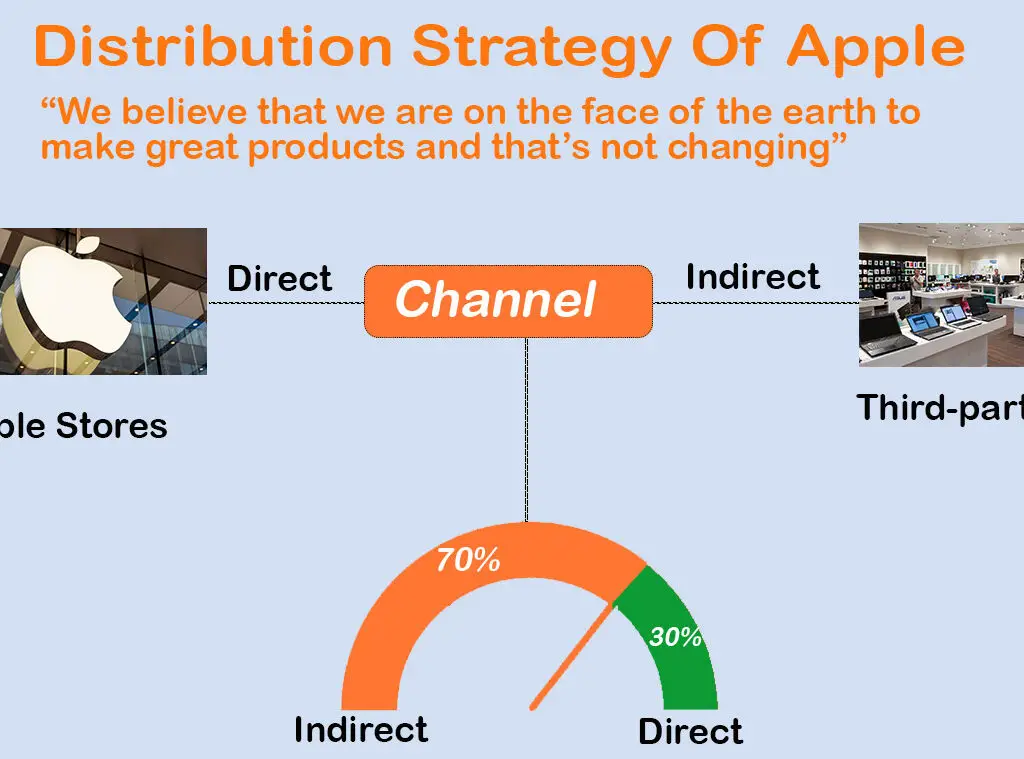 Accessibility: Apple wants to help everyone with its product. Apple works to make every Apple product accessible from the very start. Apple products are designed so that everyone can access them easily. Because its value is measured by how powerful a device is, it depends on how much power it gives the user. Apple has come up with products that are so that people with physical limitations can use it.
For example, Activity and Workout apps. Set a goal, then push yourself past it.Display Accommodations. Easy on the eyes. The voiceOver tells you what's happening on your screen.
Education: Apple has taken the initiative to provide educational solutions to schools across the United States since 2014. Apple pledging $100 million of teaching and learning solutions to 114 underserved schools across the United States. Apple has donated an iPad to every student and teacher. Apple also donated an Apple TV for every classroom and a Mac for every teacher. Apple has implemented a process that provides professional learning, planning, and ongoing guidance. In this process, students can experience the transformational power of digital technology. Apple met to comp up with its mission statement, vision statement, challenges, and goals because every school faces unique challenges.
Environment: Apple, one of the largest tech companies in the world and a huge growth driver in the industry. Apple vice president of Environment Has endeavored to integrate sustainability across all of its business activities. How much progress has made in the past year, and Enough?. Recycling research institutes have added some notable topics about an apple environment. Apple focuses on the environment and quality products. They try to build a product that is safe for users. They use the recycled product for both the inside. Through Apple Trade-In, users can exchange their old devices for reducing the negative impact on the earth, either recycling or credit.
Inclusion and Diversity: Tim Cook, the CEO of Apple, has been clear that he sees diversity in the future of Apple. He published an article in 2013 "people are more willing to give of themselves when they feel that they themselves are being fully embraced and recognized" and he also said that diversity is the future of apple company. Tim cook told a student newspaper that its customers are international such as the Americas, China, Europe, and Asia pacific. Cook, create a time, and add 3 women.  He has also created Diversity Network Associations and partnered with organizations promoting women in tech.
Privacy: Apple believes that privacy is a fundamental human right and it's also one of Apple's core values. We know our devices are important to so many parts of our life. For this reason, all products are designed for security for the user. What we share from those experiences, and who we share it with, should be put to us. Apple designs products to protect user privacy and give the user control over user information. It's not easy but Apple believes in innovation.
Supplier  Responsibility: Apple considers not only Those who will use a product but also those who help build it. Apple suppliers and partners are responsible for creating quality products for their users. They create opportunities for employees to work in safe and conducive environments. Apple Supplier Code of Conduct is designed to uphold that commitment. Materials to the recycling of Apple products, they work with suppliers to ensure that our requirements are being met perfectly. To know Apple's update core values in these years.
Apple Evolution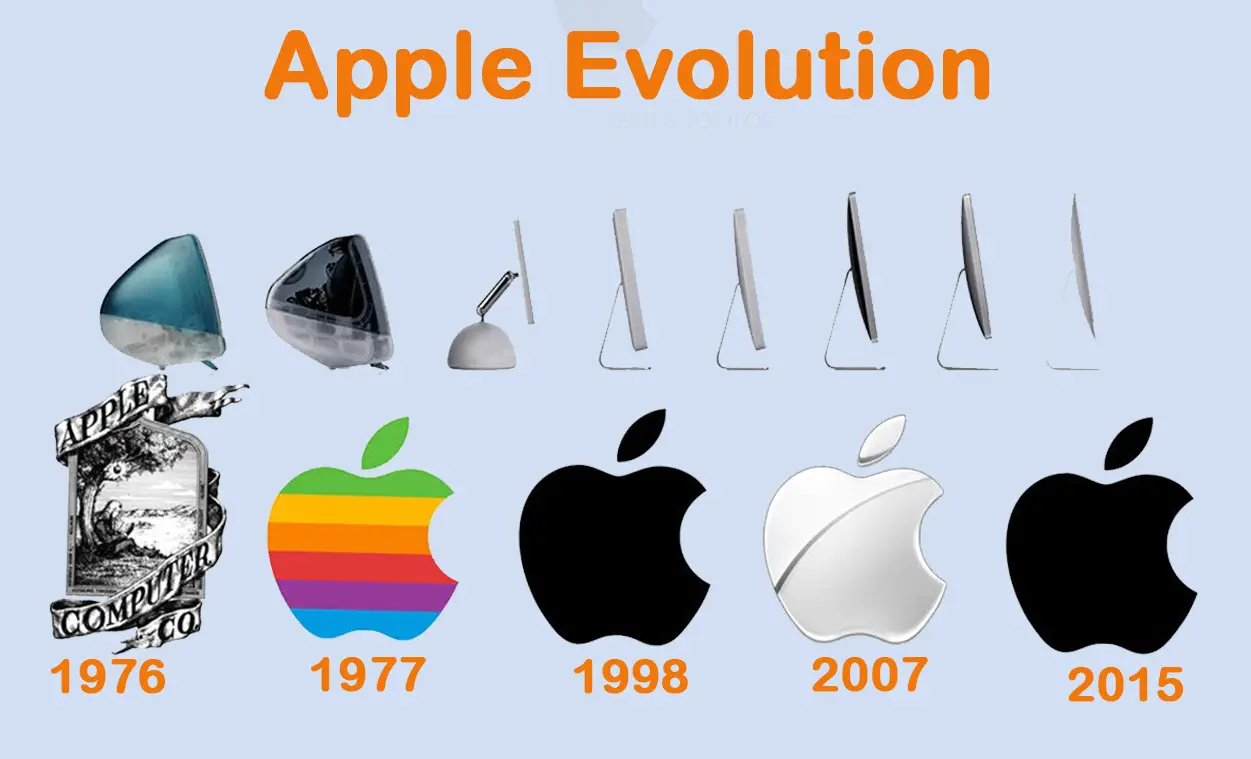 Headquarter of apple
Apple headquarters located in California, United States. This Apple campus has a total of six buildings. These campuses total 850,000 square feet and were built by Sobrato Development Cos in 1993. In 2017 Apple finished construction and moved its employees into this campus, called The Ring, That located on Apple Park Way. The campuses are surrounded by trees and have a garden in the center of the ring. Apple park is of creativity and unity to drive Apple into the future.  
Apple's Success Story: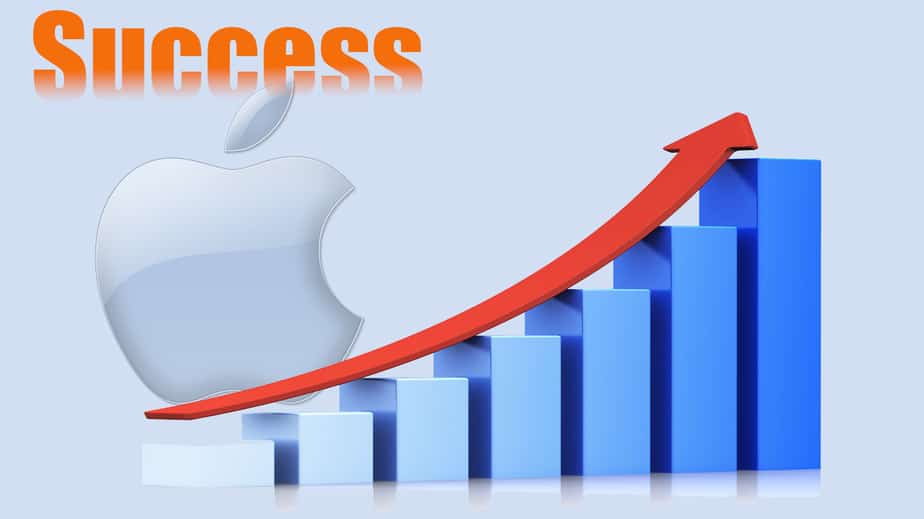 In 2007, Steve Jobs Announced his keynote speech at the Macworld expo that Apple computer, Inc. The company would be known as "Apple Inc" because Apple had shifted from computers to consumer electronics. This event he also announced on the Apple TV and iPhone. After the announcement, in the first 30 hours, the company sold 270,000 units of iPhone. For this, the iPhone was called " a game-changer for the industry"; it was a big Apple mission. 
Apple achieved success with its iPhone, Touch, iPod, and iPad products, Which started the journey of personal computers and mobile phones.
Apple launched the App Store in 2008. The purpose of the app store had to sell third-party applications for the iPod Touch and iPhone.
The store Sold 60 million applications within the first 30 days and $30 million in revenue registered. Steve Jobs had a plan that the App Store could become a billion-dollar business for Apple.
  In 2008, Apple got the most popular iPhone and Apple was the third-largest technology company in the world.
If you want to about Apple pay, you can read here. We discussed everything about Apple pay.
Reference: