All Americans use cell phones, About 50% of those mobile devices are iPhone's. 
Maximum of those users select Apple Pay at two million stores across the United States. But Does Walmart take Apple Pay like other companies for Apple users? We have discussed this here. 
How can you still pay with your iPhone easily?
What is Walmart Pay?
Walmart Pay is a process to check out speedily when customers shop at Walmart stores. You can use your debit, credit,& Walmart gift card securely. You'll use your smartphone to check out instead of pulling out your visa card, cash, or other payment methods. 
 Walmart has accepted Apple Pay before. But now Walmart encourages users to use Walmart Pay to make in-store mobile payments. Walmart Pay creates a unique QR code to scan and checkout.  you can see which takes payment from your card.
You can link any credit card, debit, per-paid, or Walmart Gift Card with your Walmart pay account. You can protect by using a pass-code, Face ID, or Touch ID.  
If you want to use Walmart pay, You can create a Walmart Pay account and download the Walmart Pay app. As with other payment methods, You have to use the pass-code.
Does Walmart Take Apple Pay In 2021?
Walmart announced that  Walmart does not take Apple Pay at any of its stores as of 2021. iPhone users can use their iPhone to purchase items to self-checkout. They can also Pay By Registered Walmart. As Walmart accepts payments via MasterCard, Visa, Checks, PayPal, Alex, and cash, Anyone can Pay by using this system. 
If you want to know, Why Walmart doesn't accept Apple Pay and what the next best option is! We Discovered some interesting reasons for this. Just keep reading…
How to Pay Using Walmart Pay?
If the iPhone user wants to pay for products via his smartphone at Walmart, he can use the below process.
At first, you have to go Walmart Play store or search the Walmart Pay App
Download the App on your smartphone or iPhone. 
Then sign up for a free account 
Connect your debit/credit card to the Walmart Pay Account.
Then you can Pay and purchase products easily.
Why Walmart Doesn't Accept Apple Pay?
There are many reasons Walmart doesn't accept Apple Pay. It was because of their allegiance with a company called Merchant Customer Exchange and the company (MCX) makes payment solutions that use QR codes.
Merchant Customer Exchange company is a  direct competitor of Apple Pay, For this reason, Walmart does not use it. Walmart also does not use Google Pay and Samsung Pay. 
Walmart Doesn't Accept Apple Pay because Walmart is unable to capture any data when a customer makes a purchase. It is one of the reasons.
 When customers use Walmart Pay, Walmart can send notifications about any updates.
What Stores Do Accept Apple Pay?
Although you cannot use Apple Pay at the Walmart store, There are a lot of other stores where you can use your iPhone Pay and purchase products.
For Example, CVS Pharmacy, CVs Store, Target Pharmacy now accept Apple Pay at checkouts. They accept the process recently. In the below, We share some other retailers that accept Apple Pay. 
Save Mart 
Schnucks
Shop N Save
Super Valu
IKEA
Target
Walgreens
Whole Foods Market
Winn Dixie
Acme Markets
Albertsons
Costco
Food Maxx
Publix
Safeway
Nowadays Maximum people shop online and pay online. Online shop or stores have various ways to accept payment. You can use your Apple Pay at many online shops. We share some stories that are accepting Apple Pay. 
Lyft
Panera
Sephora
Starbucks
Uber
Wish
Best Buy
Disney
Dunkin' Donuts
Etsy
Fandango
If you need to pay for something you can use the below payment methods. You can use the payment method easily and the right way. 
American Express
Cash
Chase Pay
Check
Credit cards like Visa or Mastercard
EBT
PayPal
Money order
Walmart gift cards
How to set up Apple pay?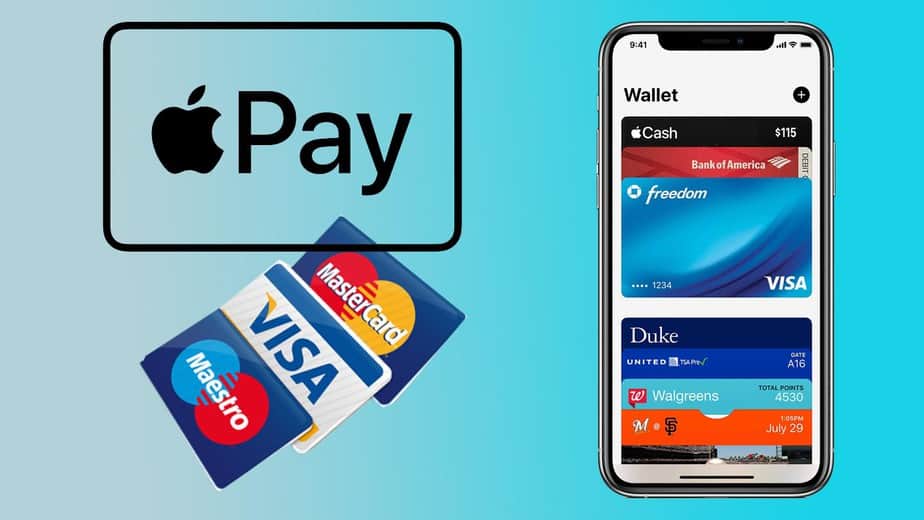 To set up Apple Pay, 
First, you have to tap the "Wallet" icon.
The app will prompt you to access your location.
If you want to allow access to your location, tap "Allow."
If you don't want to  allow to access your location, tap " Don't Allow"
Then tap " Add Credit or Debit Card" ( In this time If you are prompted to sign in to iCloud, tap "Sign In.")
Then click the "Continue."
To add a card, Use the camera to scan your card or enter your card information manually.
Then Enter the security code on the back of your card and click the next button.
Tap the Terms and Condition and verification method.
After completion, the card is verified and taps the next button. 
You can use Apple Pay in stores, look for the "Apple Pay" or con-tactless payments symbols. To use Apple Pay within apps and on websites accessed and  Buy with Apple Pay. You can also use Apple Pay on sites that share a list, that site accepts payment methods.