Apple is one of the big technology companies in America and it's headquarters in the California United States. Apple was founded in 1976. Steve Jobs, Ronald Wayne & Steve Wozniak founded it. The company is known as a solution for computer software, consumer electronics product, & online service. Apple's Software adds macOS, TvSO, IpadOS, WatchOS, TvOS operating systems. Apple is one of the technology companies alongside Google, Microsoft, Amazon, and Facebook.
One computer for one person 
Apple's are going for it and Apple sets incursive Goals.
Apple's Build Quality Products that they believe in. 
Apple's Makes a positive difference in society, As well as make a profit. 
Apple believes each person is important and has the opportunity.
Apple's are all in it together, win, or lose.
Apple's are creative; its set pace.
Apple wants everyone to enjoy the adventure. 
Apple cares about what it does.
Apple's are enthusiastic!
Apple's wants to create an environment in which Apple values flourish
Accessibility:Apple gals to help everyone to provide the best products. For this reason, Apple makes accessible products from the start. Apple products are designed so that everyone can access them easily. Apple focused user better experience.
Education:Apple has taken the initiative to provide educational solutions to schools across the United States since 2014. Apple pledging $100 million of teaching and learning solutions to 114 underserved schools across the United States. 
Apple's revenue has grown to the highest ever level in 2018. In 2018 apple revenue was $265.6 Billion dollars. In 2018, the revenue has increased by 16% over the previous year 2017.
Apple's revenue has grown every year since 2008 and had kept increasing year by year and peaked in 2015.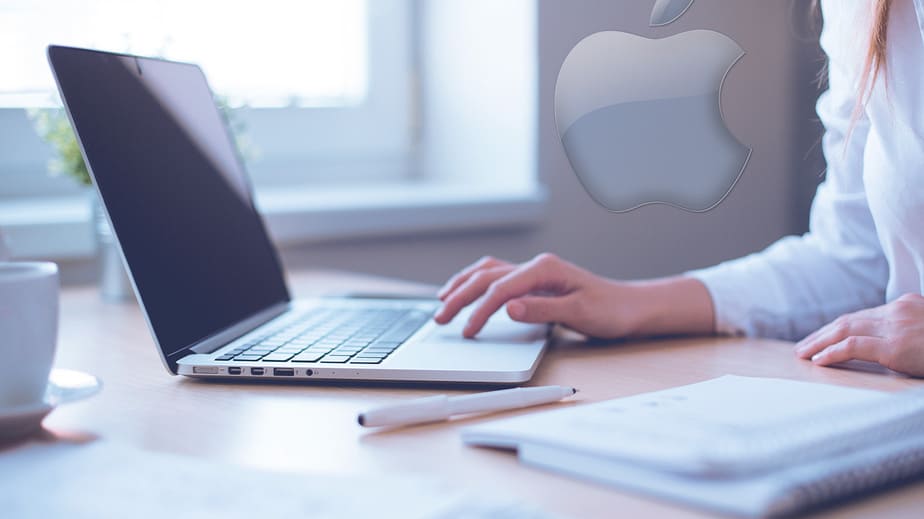 Apple products help employees to work more easily, solve problems, and Productively. They collaborate with a shared purpose and work perfectly. When employ get power to work, they love to work and they provide the best works 
Apple creates products that give employees everything to do better business and so that they take better business decisions. Apple includes apps, apps stores, share ideas beside powerful products and security.
Apple has partnered with the world's leading companies to help employees with the best experience on the iPhone, Mac, and iPad. Users needed that are looking for mobile strategy consulting, app development support, corporate system integration, or services. User or employee can access to expert around the world 
Apple provides the best products so that employees access easily with happier and more engaged customers. That's why more businesses are embracing the iPad, Mac, and iPhone. Apple creates a new model to support and deployment easily.it's easier than ever to offer employees the choice of Apple.
❏ Apple's mission statement:
Apple believes that it's on the face of the Earth to make great products.
Apple believes in the simple Strategy, not the complex.
Apple believes that it needs to own and control the primary technologies behind the products we make.
Apple participates only in markets where it can make a significant contribution.
Apple believes in saying no to thousands of projects so that it can focus on the few that are truly important.
Apple belief in deep collaboration and cross-pollination of its groups, which allows it to innovate in a way that others cannot.
Apple doesn't settle for anything less than excellence in every group in the company, and it has the self-honesty when something wrong it.
To know Apple's mission and vision statement in details.
In 2007 Stap Jobs Announced in his keynote speech at the Macworld that Apple Computer, inc. The company would be known as " apple inc" because the company had shifted consumer electronics from computers. This event he also announced the Apple TV and iPhone. First 30 hours, Apple sold 270,00 Unite iPhone. the iPhone was called " a mage changer for the industry" Apple industry achieved big success with its iPhone, iPad, and iPod Touch. This success introduced innovations in mobile phones, portable music players. 
Apple launched the apple store in 2008 . The apple store to sell third-party apps for iPod touch and iPhone. The Apple store sold 60 million applications within 30 days and registered about 30 million in revenue.
In 3008, Steve Jobs had a plan that the App Store could become a  billion-dollar business for Apple.
in October 2008, Apple got popularity due to iPhone and Apple was the third-largest mobile handset company in the world